Executive Summary
We are well. Dogs are happy. Merry Christmas.
---
The long version
All of the images below are "thumbnails."
To see the full size pictures, just click on them
Dear Friends,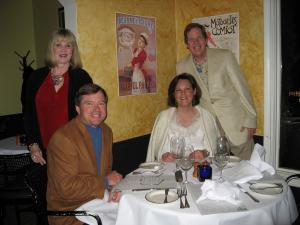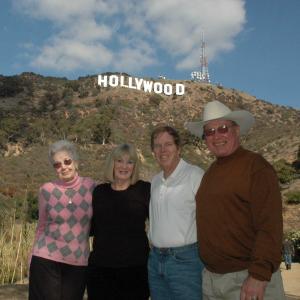 2007
begins, as every year begins, with my lovely Nadine getting one year older and one year better. This year we went up north and celebrated the blessed (and despised) event at the Fourth Street Bistro, with our friends and next door neighbors, Mike and Barbara.
As part of Nadine's birthday trip, we went to Beverly Hills for an art seminar with our friend Nancy. There were only two small problems. We didn't attend the seminar, and Nancy got ill and never made it down to LA. So, we did the next best thing and played tourists. One of the trips we took was to the Museum of Tolerance, which was within walking distance of our hotel. It is worth making a trip to LA just to experience this place. The highlight was attending a lecture by a woman in her eighties, who had survived the concentration camps. Something to remember these days, as we start to demonize those with whom we disagree.
We also took the opportunity to take a guided tour of the Beverly Hills area, and invited Nadine's mom and brother along for the ride. During the trip I bet the driver that Merv Griffin was dead. The driver insisted he wasn't. It turned out we were both right, it is just that I was a few months premature.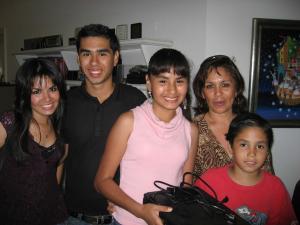 One of the little projects we undertook this year was to
import
some laptop computers that we intended to give away to needy youngsters. My plan was to hold a city-wide contest, and give away the laptops to the most worthy entrants. Well, I discovered I'm a lot more lazy than that, and instead just asked my friends and neighbors if they knew any needy families with bright children. I found several through this
grapevine
and the cute girl in pink in the photo, brought over her whole family to receive one of the treasured devices.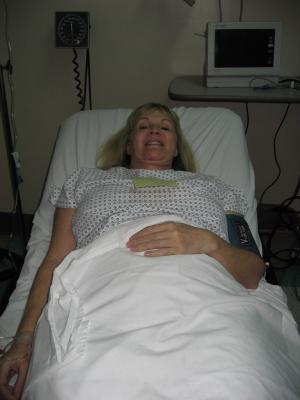 To tell you the truth, winter/spring of 2007 is pretty much of a blur to me. What I do remember is that Nadine was sick a lot. It seems like every other week, she had a pretty bad throat infection. Sometimes, it got to be so bad that it got into her lungs and she had trouble breathing. This has been an ongoing problem, and we finally decided to resort to surgery. The diagnosis was that the infections were a side effect of Nadine's chronic gastric reflux. She had been taking all of the reflux medicines, but they just weren't working. So, just before we left for Reno, she had endoscopic surgery here in Mazatlan. The doctor created a new sphincter flap out of part of her stomach, and repaired an hiatal hernia that had been present for many years. She spent about 3 days in the hospital recovering, and then a couple of weeks recuperating at home before we left for Reno. The good news is that since this procedure, she has only had one throat infection, and her overall health seems to be much better.
This year, my better half decided to step up to the plate and include her thoughts and feelings about the events of 2007. What follows are her words.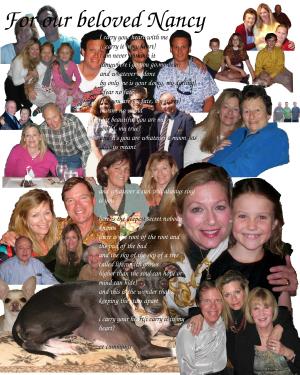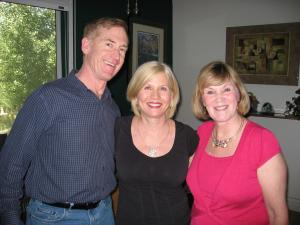 Henry has asked me to help write our Xmas letter and so I am going to add a few of my own thoughts. My dates won't be as exact as Henry's but my feelings and love to you and for what I have learned and shared this year will be non the less important.
First our friend Nancy tried and failed many attempts to visit us in Mazatlan last year. She either had a health problem or her dog had health problems. That didn't stop Henry and I have growing closer to both her and her dog. She has been my art mentor and has nurtured a great passion in me. I have completely redone my bedroom from a jungle theme to a Victorian style. I also have a wall with miniature portraits and I have a history of each subject and the artist that originally painted it. The education I get from each miniature painting lights up my life with joy and education. It has gotten to the point where Nancy and I have our own art language. She has said that giving me her knowledge in art has given her back her passion for art so in that respect it has been a win win. I am happy to report that as I write Nancy and her dog are both well and Henry and I are looking forward to spending the holidays in Reno with them.
For me this year has been a great year for reconnecting with friends from my past. Henry and I had my girlfriend Michelle Drewy and her husband spend a long weekend with us this summer. I has enriched my life to have Michelle back apart of my life. It had been about 20 years since we saw each other and when we got together it was as if no time had passed. I forgot how well she and I connected and how comfortable we are with each other. I can not express how wonderful it is to have her back in my life.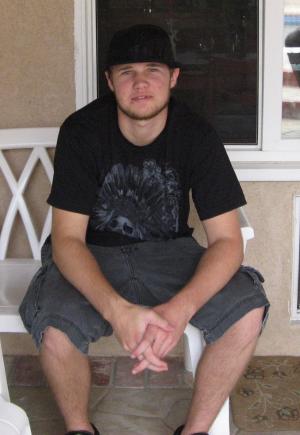 My nephew Chance graduated from high school in June and I went to the graduation. I could not believe where the time had gone when I was rocking him in my arms when he had colic!? Now he is over 6' and stated Jr. College already. My sister Cindy put on a wonderful dinner party for him before the graduation and no surprise we had such a good time at the dinner we almost missed the graduation.
While down with for the graduation I sent quality time with my Mom and my brother Ross. This was a magical time for the three of us. We laughed until we cried and cried about the past pain we all shared when we were a family and I was growing up. This is a snap shot in my life I will never forget! Ross and I talk on the phone three times a week and Henry always has to remind me that we have talked an hour. Once we start talking we both have so much fun that the time just slips away. We can each say just one word to each other and it creates an entire picture for us in each others minds and we are belly laughing. My Mom tells Ross I can always tell when you are talking to Nadine because I hear you laughing and you are so happy after. I feel the same thing after I talk with him. Hard to believe we went 6 years without speaking to one another? I know we will never let years separate us again! He answers his cell phone when I call,"Hello Dean I love you"! I am always surprised but I say "Hi Ross I love you too!" That is how our phone conversations start.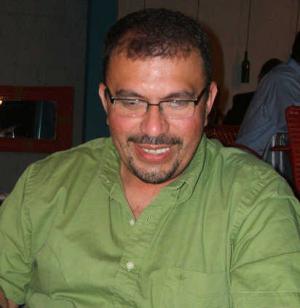 While in Mazatlan this winter I had a running beer hour with my friend Juan Antonio every week. We would have great talks about our lives and share what was important to us. This is something we both looked forward to every week. He phoned me in the summer as well but we didn't have a set time and day so some times we would miss each other. We became close because after years of not knowing each other we sat down one day and told each other how much we both loved and missed his brother Aldo who died while cave diving. When I first met Juan Antonio, he was defensive towards me, because we were discussing a contract we were trying to iron out that involved a friend of his. After I broke down and told him how much I missed his brother we met heart to heart. His brother was a local vet here in Mazatlan and he was the animal whisperer. He could calm any animal just by touching it. I saw him hold a wild mother cat whose kittens we were trying to adopt during a TV show. If Aldo could not control her no one would see how great her kittens were. Once he picked her up she just calmed down and let us do what we needed to get her kittens adopted. Aldo was an amazing man and his two brothers Juan Antonio and Edgar are amazing men as well. Edgar runs our shelter and to me he is a real hero. What he has to deal with at the shelter is beyond hard, but he puts his emotions aside and tries to focus on helping whatever animal comes to the shelter.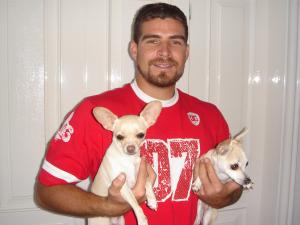 Henry and I have adopted our dog trainer Bruno Vega. His life's dream has always been to have a dog training school. While training our dog Adonis, Henry and I heard how hard he has worked to achieve his goal. We are now trying to give Bruno the tools to make his dream happen. This brings us great joy to help a person who has a heart of gold and wants to train dogs. Once he gets his school up and running Bruno whats to work with assisted therapy dogs. This gift of training therapy dogs will give people that can not help themselves a dog that can help them with their everyday needs. Bruno is hoping to bring more service dogs to the public at a cost that is affordable. Bruno and the dogs he trains will both be heros to the people they help.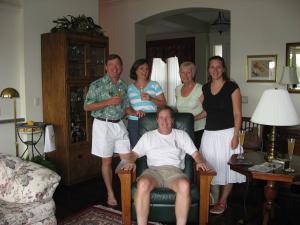 Our neighbors Mike and Barbara have become like family to Henry and I. This fact is apparent due to our wanting to spend the holidays with them in the snow! Henry and I have never had a white Xmas and I am sure that is for a good reason. We decided to try it because Mike and Barbara are having their first Xmas with both their Mom's in Reno. Of course our friend Nancy will also be a part of the holiday festivities. She will also share her dog Lacy with us so we don't miss our dogs so much. One last note I received a very nice and email from a childhood friend Carolyn Costin. We have known each other since she was 5 and I was 6 years old. We shared what has been going on in our lives and it was great to reconnect with her. I guess that is what my Xmas letter is all about this year connecting and reconnecting with friends and loved ones. For me 2007 even with the loss of our two friends it was a very loving heart warming year. I wish all of you love and reconnections with the people you have lost contact in your lives. My life is so much richer this year by having all of you in my life so I thank you for being my friends and for the love and friendship you share.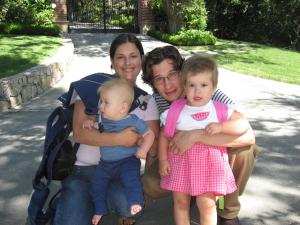 Henry now continues with a few other adventures. While I went to Marin this summer to attend Jerry's funeral, I had the chance to stay with my best friend, and former partner, Alex Lushtak. This year his youngest son was visiting with him at the same time. It is hard to believe that I've known Alex and his family when his son, Ilya, was the same age as Ilya's daughter is now. And thus, the cycle of life continues.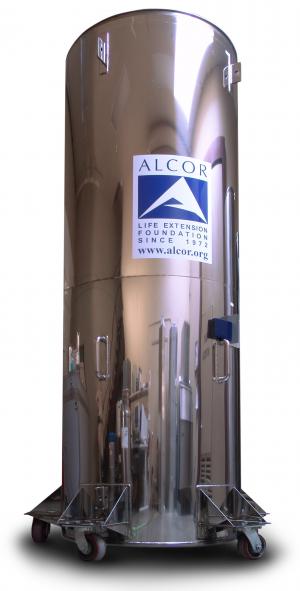 Speaking of the cycle of life, some of you may know, but others undoubtably don't, that Nadine and I have made arrangements to live forever. No, we haven't sold our soul to the devil, nor the republicans, but have arranged a long term stay in a nice chilly vat. Yes, we are members of
ALCOR,
whose motto is
"Many are cold, but few are frozen."
So when we shuffle off our mortal coil, we will shuffle into a refrigerator coil, and hopefully be awakened someday in the far distant future, when democrats control both houses of congress, wars are a thing of the past, and that atheism is the one true world religion, in other words, probably never.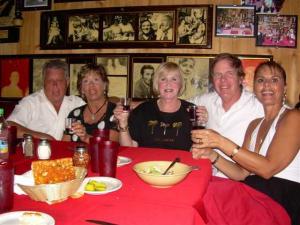 Finally, I just want to mention that we really enjoyed sharing Valerie's 50th birthday with her in Las Vegas, and also Jack and Val's visit to our house in Reno on their way back to Mazatlan is fall. Jack arranged for us to show up in Las Vegas unbeknownst to Valerie, and she almost fell out of her chair when we walked into the room. They are both great friends, and having them in our lives has made us both happier.
Well, that is all for now. We wish you all a wonderful holiday season, filled with friends, family, good tidings, and rum & eggnog.
Quote of the day:
And finally, why is it that all of the instruments seeking intelligent life in the universe are pointed away from earth?
Alan Cundall
Sitemap
Go up to Collection of Christmas Letters Go up to All about our Family Go up to Home Page of Nadine Loves Henry
Go back to Christmas Letter 2006 Continue with Christmas Letter 2008