All of the images below are "thumbnails."
To see the full size pictures, just click on them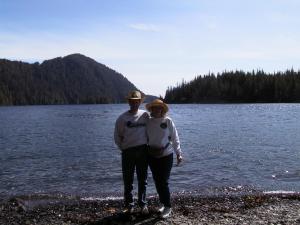 Nadine and I are posing in Juneau Alaska, part of of Perl Whirl Geek Cruise.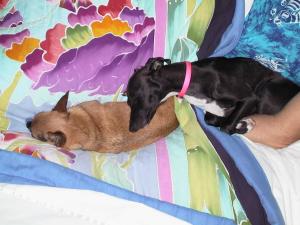 Below we have a rare moment of peace between Gatita and Belle. Belle is a playful happy dog, and is always trying to interact with Gatita. Gatita hates all other dogs, Belle included, and would have killed her by now if only she had teeth in the front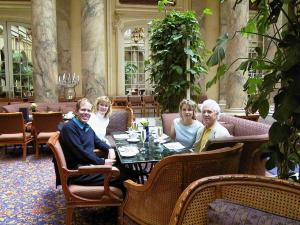 Here we are enjoying an afternoon high tea at the Sheraton Palace hotel in San Francisco with our friends Alex and Anna Lushtak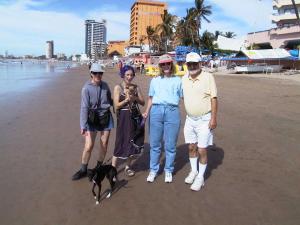 Here we are on the beach with our friends Tina and Jerry Yesson, who visited us over Thanksgiving.
Quote of the day:
If you think dogs can't count, try putting three dog biscuits in your pocket and then giving Fido only two of them.
Phil Pastoret
Sitemap
Go up to Collection of Christmas Letters Go up to All about our Family Go up to Home Page of Nadine Loves Henry
Go back to Christmas Letter 1999 Continue with Christmas Letter 2001