All of the images below are "thumbnails."
To see the full size pictures, just click on them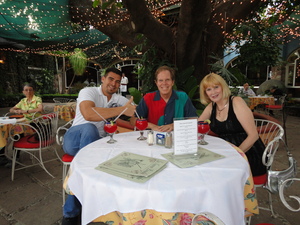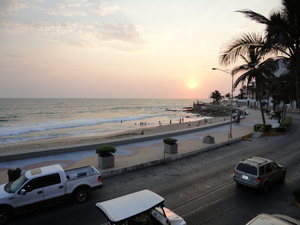 Bruno helped me celebrate my 57th (OH MY GOD) birthday by arriving the day before on the 14th. We went out to Tony's for ribs that night, and the next night we decided to celebrate in style by going to Number 4 for dinner. Unfortunately, they were closed, so we wound up at the Nueava Posada, and had a great time and a great meal anyway. Also the view was better.
The very next day, we took the bus to Mazatlan, to meet with Jerry Dusanenko, Jorge Buenrostro, and Shaun Klynstra. This photo was taken in Jorge's office. Jerry is in the process of buying the wonderful house that Nadine and I lived in for so many years. I'm really happy a guy like Jerry wants it, because I can see he really appreciates all of the little touches that Nadine and I have added both when we built it and also over all of the years we lived there.
Afterwards, it was time to crash. Bruno got me a room at the La Siesta hotel, so I turned on the air conditioning full blast and passed out for a couple of hours. Once I woke up, I took my ipad to the balcony and enjoyed the view, while catching up on the days non-events.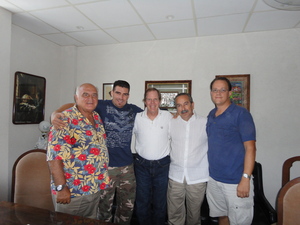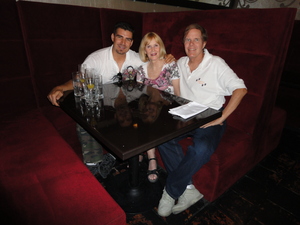 We came back from Mazatlan that same night, and celebrated our maybe sale with our long awaited dinner at Number 4. I think we sat in the same booth that we were in on New Years Eve. Eating at Number 4 is always a special treat, as long as your bank balance can handle the impact.
The next night we were invited over for dinner with Bill and Amy Friend, our neighbors down the street. It was a team effort, as the roast was purchased by Ed and Lori, and was cook and carved by Bill and Amy. Even the presentation of the salad was a work of art, duly recorded on my camera. After dinner we went outside on the terrace to become too well acquainted with Don Pedro Brandy. While there, Bruno discovered new life just down the hill.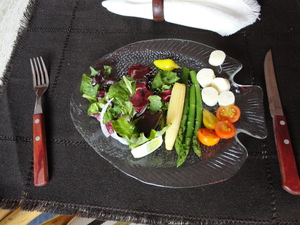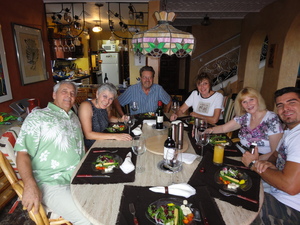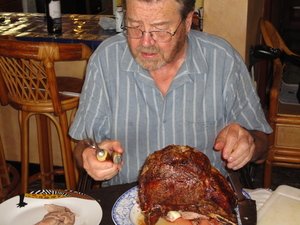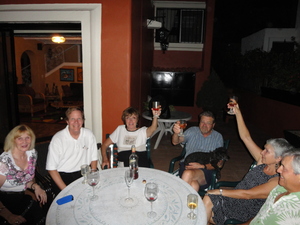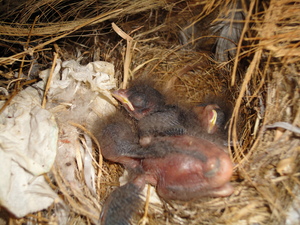 Quote of the day:
Some of my best leading men have been dogs and horses.
Elizabeth Taylor
Sitemap
Go up to Our 2011 Visitors Go up to All about our Family Go up to Home Page of Nadine Loves Henry
Go back to Our visit from Alex and Sammy Continue with Our visit Chrissy and Dania