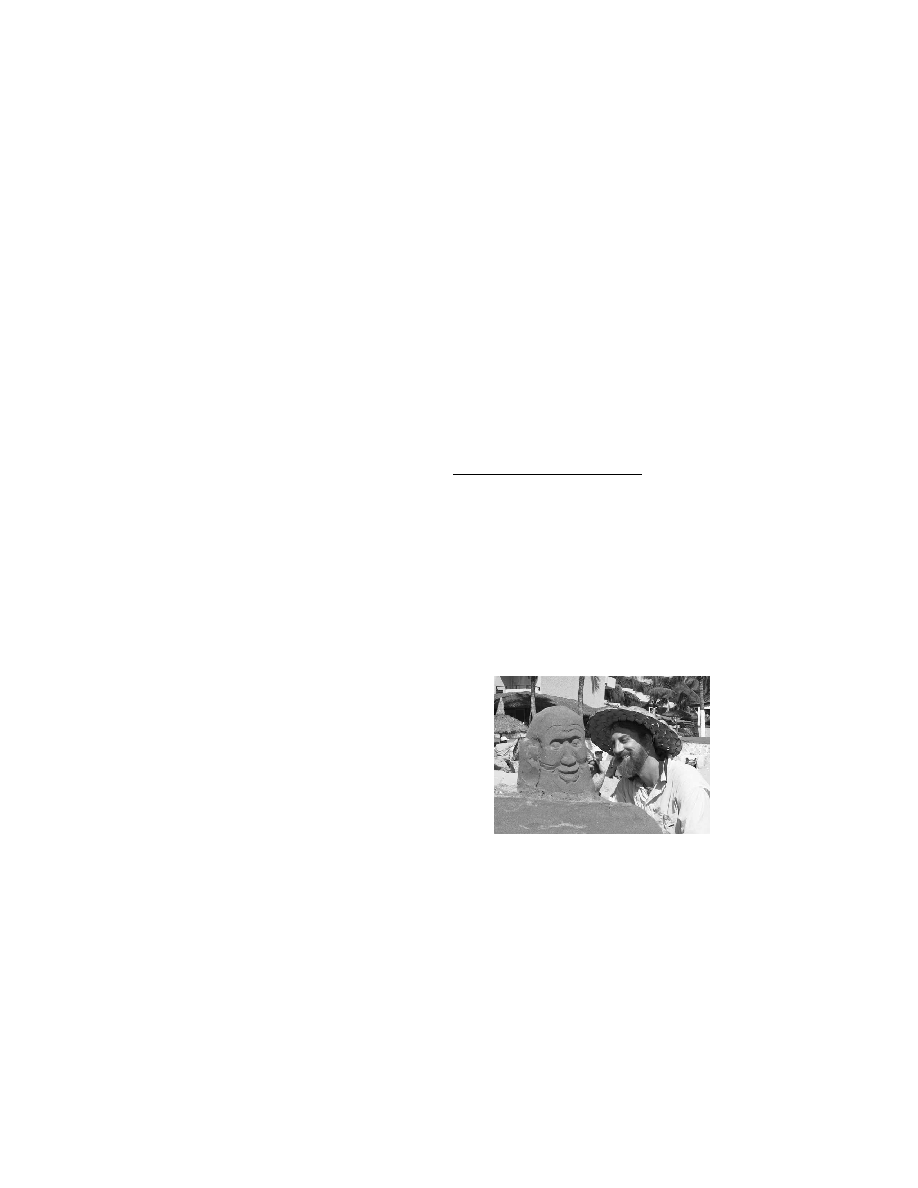 C
HAPTER
6
Calendar of events for the year
When making your plans for your vacation, it will be helpful to know what is
going on that you don't want to miss. Exact dates change every year. The
Pacific Pearl usually publishes dates at http://www.pacificpearl.com.
January
1
st
New Year's Day (National Holiday)
6
th
Three Kings' Day--or La Candelaria. This is a Mexican holiday. When
you get your piece of cake at the Mexican party, look for the plastic baby
Jesus toy. If you get it, you win the opportunity to throw a party on
February 2.
American Legion annual dinner and raffle. Tickets are sold in advance by
Legionnaires and no tickets are sold at the door.
Friends of Mexico breakfast and yard sale
February
2
nd
Party from Three Kings' Day
5
th
Constitution Day (National Holiday)
14
th
24
th
Annual sandcastle-building contest
Carnaval celebration is officially celebrat-
ed for five days. It is billed as the third
largest Carnaval celebration in the
world.
Annual Pro Mexico house tour
Annual Sunday brunch fundraiser for Amigos de Los Animales
Annual Familia fundraiser dinner
Sandcastle contest