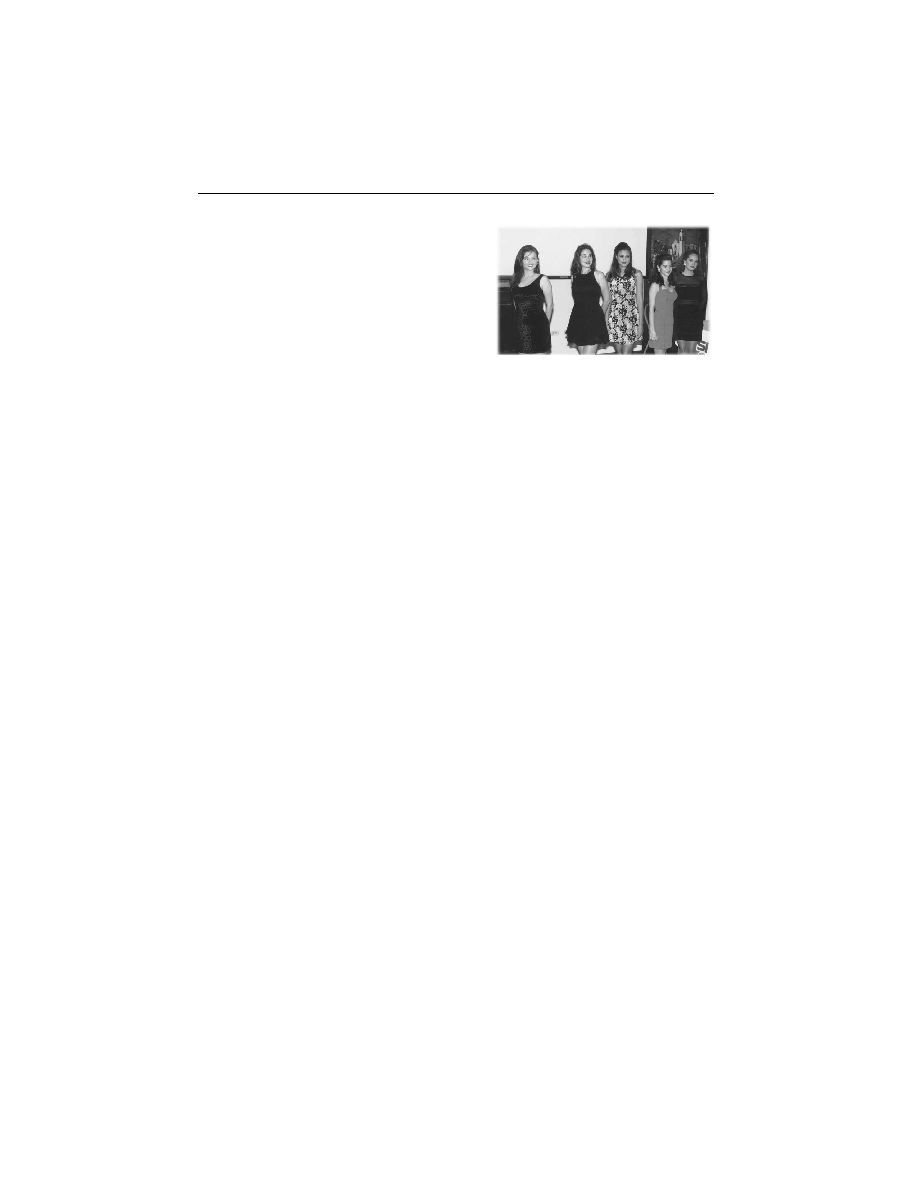 On the Thursday before Ash Wednesday,
there is usually some sort of show in the
Angela Peralta Theater on the occasion
when prizes for painting and literature are
given out. But this is variable.
The Friday of Carnaval is always the
night of the Juegos Florales pageant.
Saturday is the Queen's Coronation pageant
and Monday is a pageant for the crowning
of the juvenile king and queen of Carnaval. All three pageants are held in the
baseball stadium and include performances by nationally known (in Mexico)
entertainers. Please note that due to the Caribbean Series baseball champi-
onship games in 2005, these events will probably be held elsewhere.
On Saturday night, around 10 or 10:30 p.m. there's a stunning fireworks
display in Olas Altas. Using fireworks, it is a depiction of the navy assault on
the harbor of Mazatlán. You can watch it from one of the buildings in Olas
Altas, or take a dinner cruise that is booked through a tour company. The
cruise is well worth the money and I believe it has the best view of the fire-
works. If you are really lucky and can score an invitation to my friends', Sam
and Bertha Pelzman's, rooftop party, the view is spectacular.
On Sunday and Tuesday afternoons of Carnaval, there are parades along del
Mar featuring more than three dozen floats. The parade on Sunday starts near
the Fisherman's Monument and goes north to Valentinos. The Tuesday parade
is shorter and goes from Fisherman's Monument to Olas Altas. It may go a dif-
ferent route so check with the local newspaper. In 1999, I joined hundreds of
people near Valentino's for about three hours, and got discouraged because the
parade was late and the size of the crowd made it almost impossible to see.
If you want a decent place to watch the parade on the street, get there early
and bring a chair. There are plenty of vendors and restaurants around so that
you can buy refreshments as you wait. Remember that del Mar is a boulevard,
and the floats go along the west lane (nearest the water). Don't expect the
parade to start on time--or even just a little bit late. You don't expect anything
else in Mazatlán to be on time, so why would you expect the parade to start
promptly.
For the 2002 and 2004 parades, I rented a street side room at Howard
Johnson's for a minimum three-night stay. We used the room only one night
and invited a dozen other people and had a dinner party while waiting for the
parade. Then we watched the procession in comfort from our balcony. After
the conclusion of the spectacle, we partied for a couple hours and by then the
crowds had dispersed and we walked to our homes in the tourist zone.
Carnaval Beauties
M a z a t l a n I S P a r a d i s e