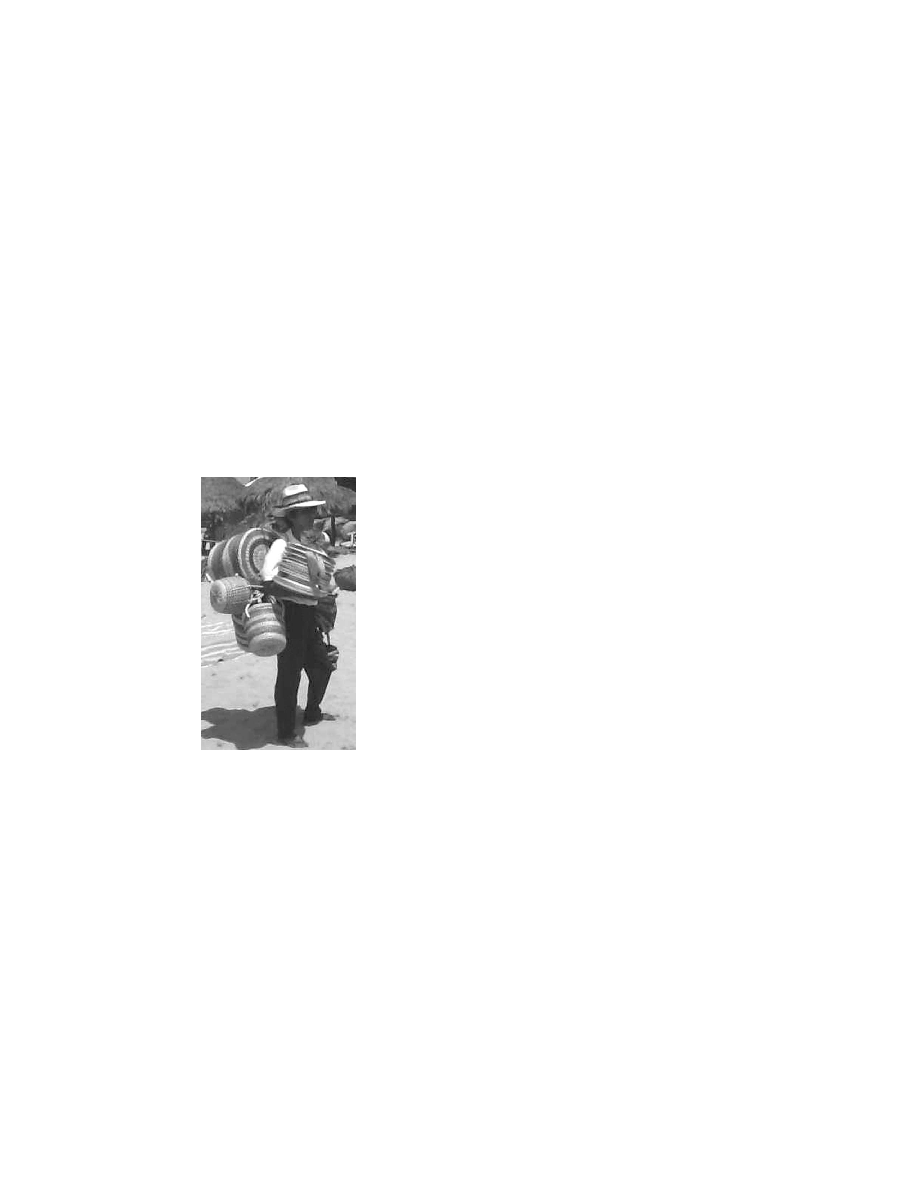 C
HAPTER
5
What to do in Mazatlán
There are so many fun and exciting things to do in Mazatlán, you know you
missed something, regardless of your length of stay.
Shopping
A favorite pastime for most tourists in Mazatlán is
shopping. A little advice on negotiating a price is in
order. Price haggling is not only a way of life in
Mazatlán, but also a true art for many of its citizens.
A few years ago my teenage granddaughter was with
us and wanted to buy a hat from a beach vendor. She
tried a few on; found the one she wanted and asked
the price. When she was told the cost, she reached in
her pocket for the money. The vendor shook his head
and waved the money away, and said, "No Senorita,
we must first bargain for the price."
I realize that most North Americans would rather
just pay the asking price and move on to the next
store. Sometimes I think American women especially
hate to negotiate a price because it takes time away
from serious shopping. My wife, even in the States, departs the area when I
make the comment to a sales clerk, "How much will you really take for this
item?" I'm one of those rare U.S. citizens who loves to haggle over prices. I even
haggle prices in Nordstrom's!
Sometimes I have been known to get carried away and lose track of reality.
On a quick buying trip to Mazatlán, my good friend Alberto Ochoa, owner of
Realtymex, provided his son, Roberto, as a driver, guide, and interpreter. My
wife, Roberto and I had found furniture for about $2,000 U.S. After some hag-
gling with the sales person, I went to the store manager and continued negoti-
ating. After the process exceeded an hour, I made my final offer, and when it was
not accepted, I thanked the manager and told him that I would look elsewhere.
Beach vendor