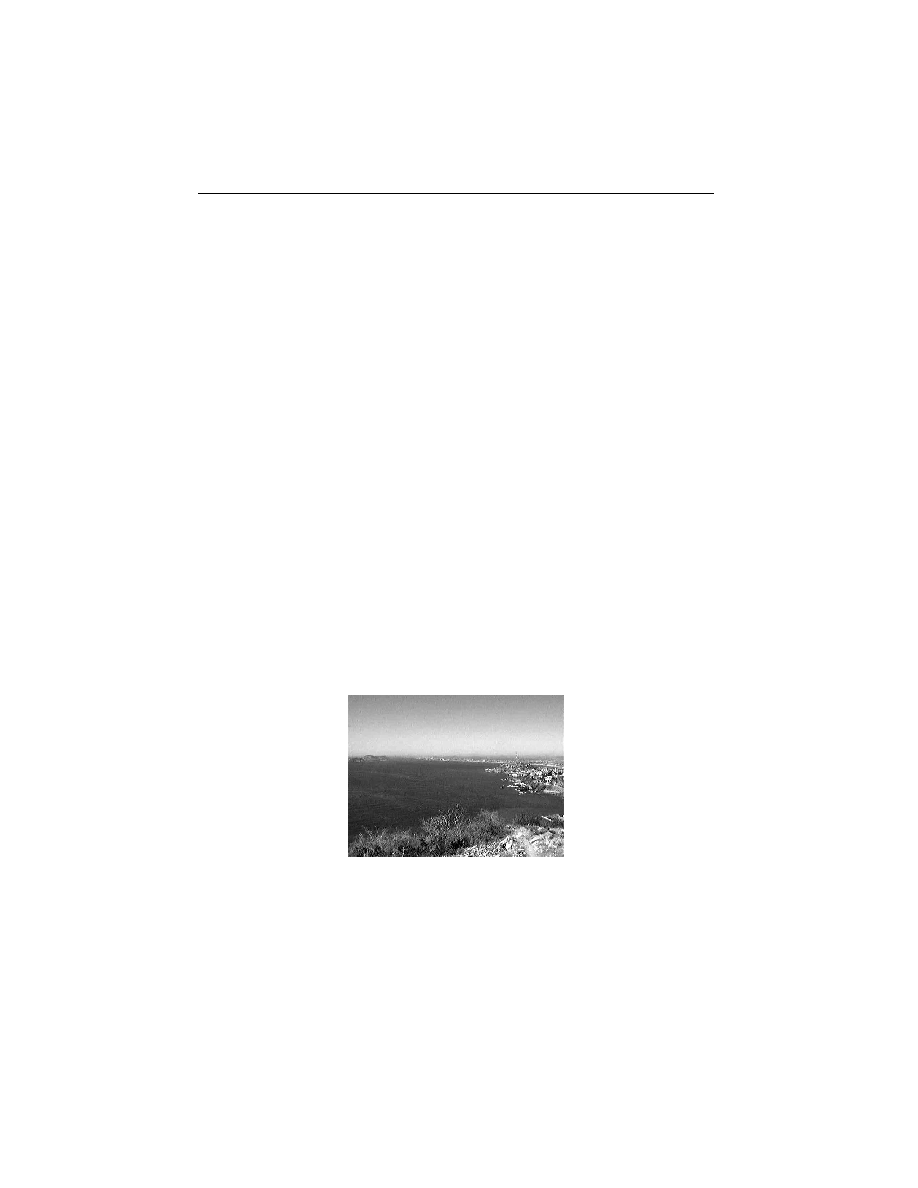 Mazatlán, by H.F. Feucht
What is there about Mazatlán?
That makes one want to linger on?
That leaves nostalgic memories?
Is it the diamond dazzling azure sea
With stretching immensity
Endless like infinity?
Is it the island-studded majesty?
Relieving seas monotony
With crimson "end of day" display
When flaming sun sinks in the bay
With awe inspiring afterglow
And its prismatic rainbow show?
Is it the Playa's "in vacation mood"
Dispensing Spirits-exotic food?
And Vendevore's everywhere
Plying tourista native ware
It's these.
But that which adds priceless charm
Are friendships made sincere and warm.
These all are why you linger on
And oft return to "Mazatlán."
Mazatlán from the
Lighthouse
The wonderful resort activities are available in Mazatlán and will be dis-
cussed in detail in another chapter of the book. Have I talked you into a trip to
the most beautiful city south of the border? Then read on for tips for your trip.
M a z a t l a n I S P a r a d i s e