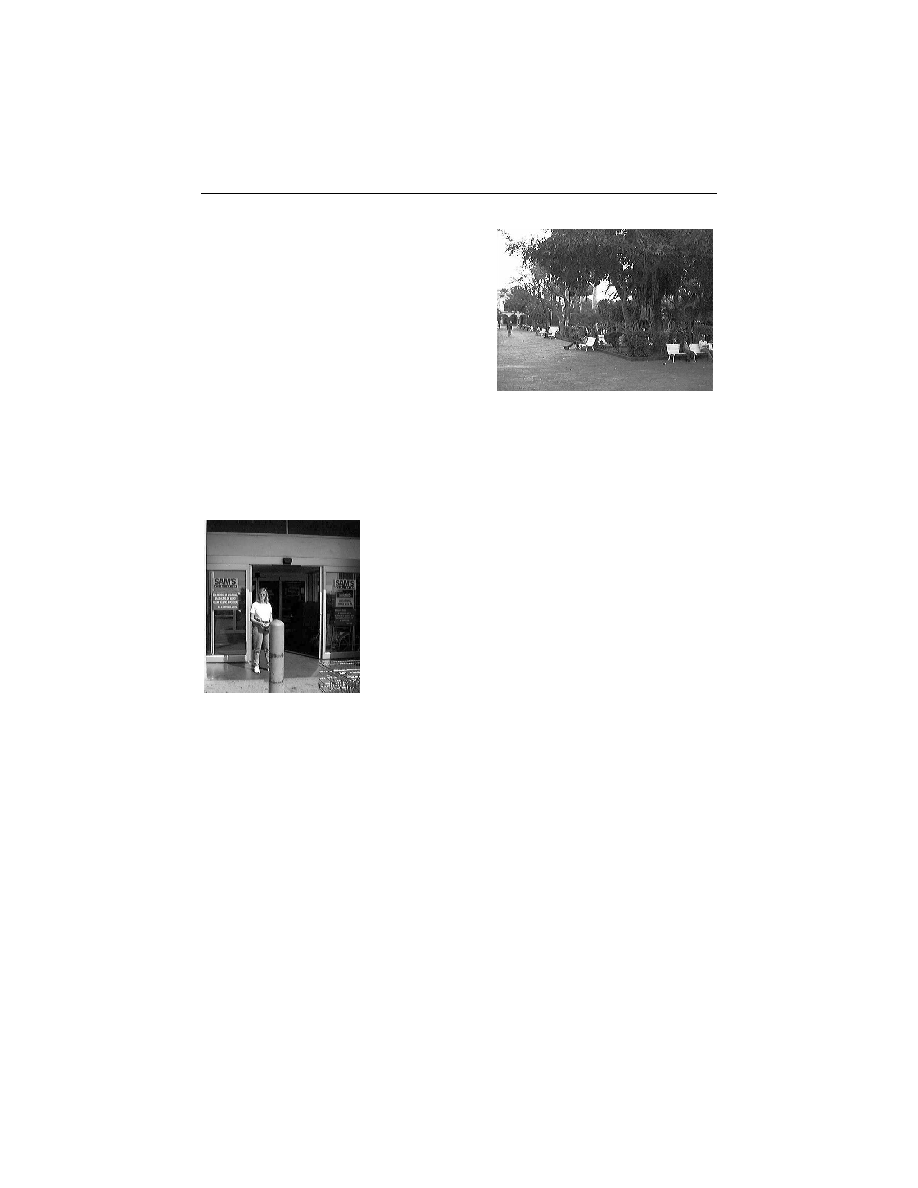 During the evening hours, tourists enjoy
themselves with the loud music in the
many discos and bars in the Golden Zone,
or take an inexpensive taxi ride to "old
town" and visit the recently renovated
Angela Peralta Theater for classical music
and dance. Student bands perform occa-
sionally on the Plazuela Machado in the
evening.
Good restaurants abound throughout
the city and prices range from very cheap
to very expensive. While the specialty is shrimp--Mazatlán is the shrimp
capital of the world--seafood, beef and chicken are also in abundance.
Vegetarian restaurants can be found in the city if one makes some
inquiries.
Modern shopping centers are abundant through-
out the city. The Gran Plaza shopping center is just
three blocks from the tourist area and includes many
excellent shops, a large supermarket, a huge depart-
ment store and a multiplex movie theater. A modern
Sam's Club is a block away. A Wal-Mart opened in
2002.
Areas of the city: As the city has expanded
northward, wiser people than me have provided
names for the various areas. Or perhaps, the areas were named for com-
mercial reasons.
Golden Zone: This is the major tourist area and extends from the El Cid
Marina south to Valentino's, which is the large white building that appears to
be a castle, but in fact is a complex of discos and restaurants. The Golden Zone
is where most of the tourists stay and play.
Plazuela Machado
Char les A. Hall