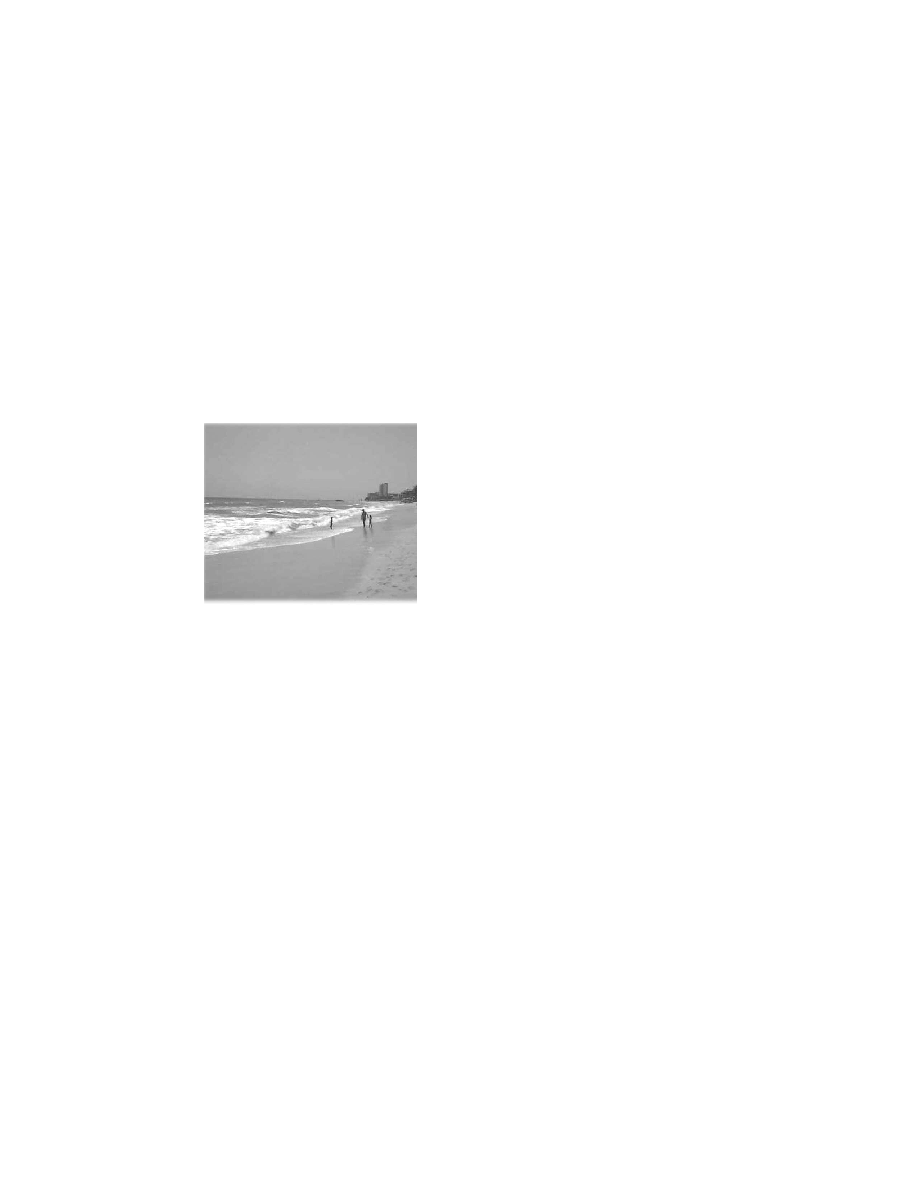 C
HAPTER
1
Pearl of the Pacific
On our very first visit to Mazatlán, my wife,
Katherine, and I, like many first-time visi-
tors, immediately fell in love with the city
many call "The Pearl of the Pacific." It was
not just the temperate climate, miles of
beautiful sandy beaches, gorgeous sunsets,
countless tourist activities, but also the laid-
back lifestyle and friendliness of the
Mexican people that impressed us. In fact,
we made plans for our return to Mazatlán
before our vacation was completed.
Our second day in Mazatlán, Katherine and I purchased a week timeshare
at The Inn at Mazatlán. We returned every year and during our fifth year pur-
chased a second week. We had met friendly American and Canadian visitors,
numerous employees of The Inn, and Mexican business people. Each year, our
circle of friends increased and we looked forward with anticipation to return-
ing and renewing our friendships and meeting new people. The more often we
returned, the more we were convinced that we would like a retirement home
in Mazatlán. In 1998, our dreams were realized and we purchased a home in
El Dorado, just two blocks east of The Inn! Since then, we have spent our win-
ters away from rainy western Washington State and in the Pearl of the Pacific.
Numerous visitors from north of the border vacation in Mazatlán and
return many times--some eventually retiring in Mazatlán. What are the
attractions?
Climate: Mazatlán is the beginning of the Mexican tropics, where summer
is never-ending. The tropic of Cancer is about 15 miles north of Mazatlán, so
the city enjoys a little bit of the arid North as well as some of the humid South.
The temperature fluctuates, depending on the time of the year. I've found the
best months are from November through May. This is the period when most